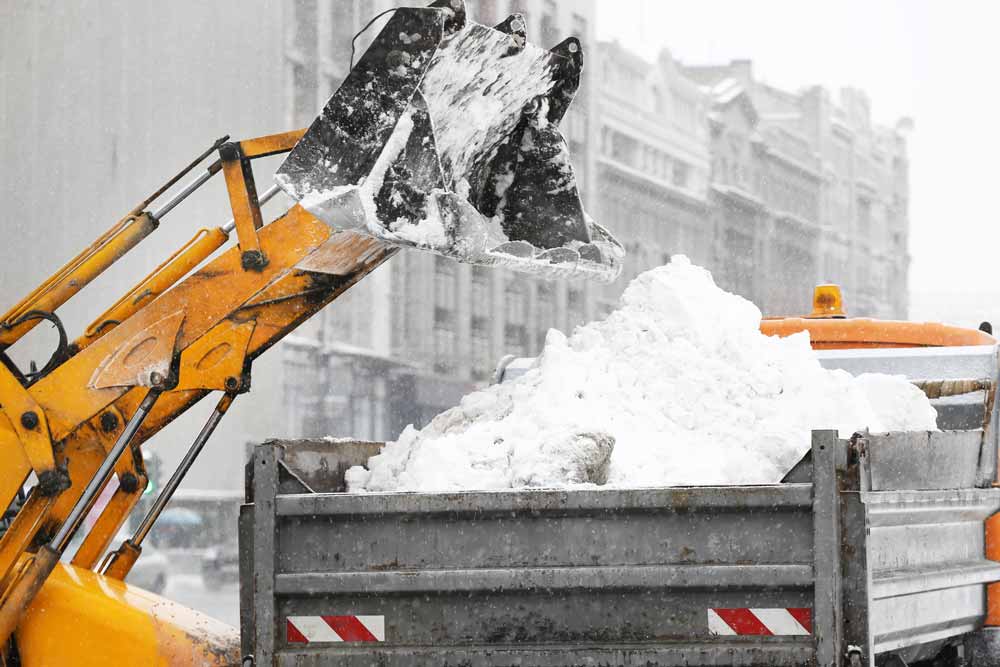 At Stallion Property Maintenance our Snow Hauling and Snow Disposal service is offered on either a recurring schedule based on snowfalls over a pre-determined CM amount or we can also support clients with an on-demand service only.
Often, as a cost-saving measure and as long as your property allows for space, snow clearing entails us piling the snow into a designated area on the property for the season.
When higher than average snowfalls occur, we can come and collect the piled up snow and remove it from your property. This can be important not only for aesthetic reasons and space but also for drainage issues and ice build-up once the melt starts to occur. Especially in Calgary with our Chinooks.
Snow removal and snow dumping off of your property are also important for maintaining a cleaner and safer lot as sand, gravel, litter and other contaminants are usually in the snow during clearing. This piles all of this material in once spot once the melt is done which can create an issue for vehicles and pedestrians in these areas during the spring.
Contact us today to find out how we can not only support your property with snow clearing, but how we can help maintain it year round to keep a clean and well maintained aesthetic to your property that is both save and clear of debris.
Snow Hauling and Removal
Snow Clearing
Daily Ice Check Services
Salt and Sand Applications
Contact Stallion