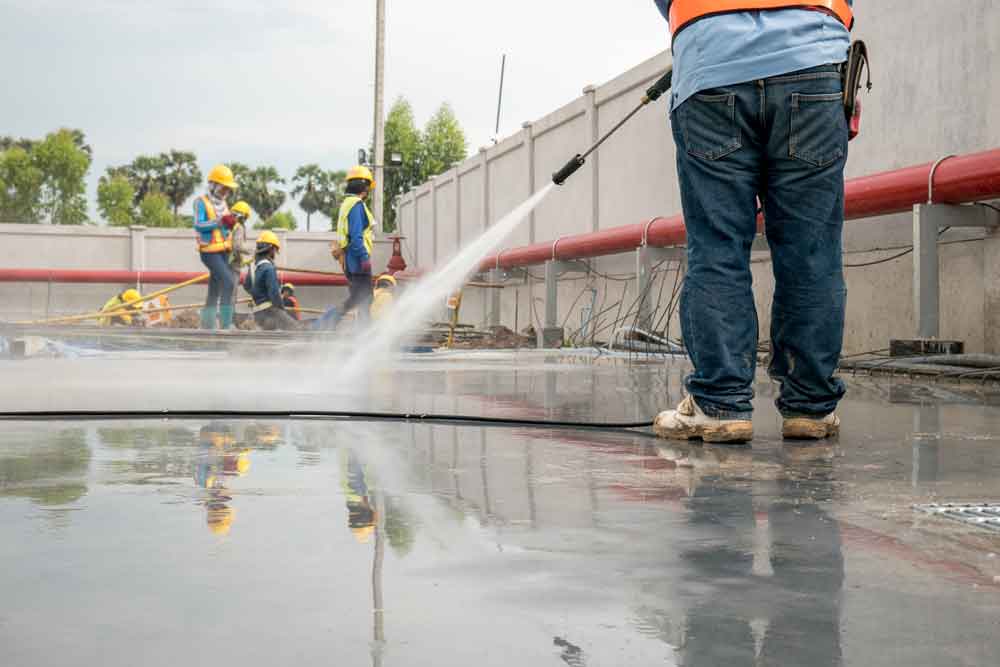 From oil stains, coffee, and garbage stains, to tire rub off and chewing gum, Stallion Property Maintenance offers solutions for all of your property cleaning needs for your solid outdoor surfaces.
We use multiple different methods of cleaning depending on the level of difficulty with the stain to clean your concrete, painted surfaces, and curbs in Calgary.
On top of cleaning services, we also offer sealing services to help reduce the requirement of cleaning surfaces longer term.
It is important to keep in mind that some surface sealants can't be used on all surfaces (such as parking lot asphalt) as it can cause safety concerns from a slippery surface. However, on lines, painted surfaces, and curbs it can be a great option to increase the longevity of the paint on your property.
Our Calgary property outdoor surface cleaning can be done on recurring schedules or just as required.
Please reach out to us to get a free consultation and quote and we can show you how we can help bring your property up to the level you have always wanted.
Deep Parking Lot Cleaning
Parking Lot Pressure Washing
Gravel Cleanup
Pedestrian Area Cleaning
Painted Surface Cleaning and Sealing
Trash and Garbage Maintenance
Litter Pickup
Oil and Hazardous Stain Cleanup
Contact Stallion